At Mt Newton Floral, we have a passion for flowers. We are a Vancouver Island family farm producing top quality flowers, a wholesale supplier of cut flowers, tropical plants and bouquets, perfect for your floral business.
Throughout the year we offer a wide selection of local and imported flowers, greenery, hand-tied bouquets, tropicals and potted plants. Seasonal offerings include Christmas greens, garlands, wreaths and Mt Newton Grown cut flowers, including over 25 varieties of Dahlias.

The world of floral at your fingertips. When you're a customer of ours, you can order by phone during business hours and by faxing order forms to us. And you can take advantage of our new online Web Shop to order from our new Mt Newton Live Catalogue. It shows you what we have in our coolers and on our farm for sale, right now. Using our Web Shop gives you the flexibility of ordering totally at your convenience, 24/7.

If you have a floral business and would like to become a customer, please fill out the contact form below.
Our Products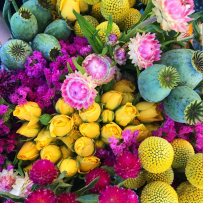 Wholesale
Bold. Bright. Beautiful. We can offer you the best of all worlds in flowers and tropical plants. Whether locally grown on our farm, products from nearby or imported from around the world – we provide flowers, floral greens, potted and tropical plants, delivered fresh to our customers five days a week.
Year round, we provide quality products reflective of the season and our customers' needs. We source from local growers and from farms all over the world.
Our head buyer has a keen eye for unique and hard to source varieties. What can we find for you today?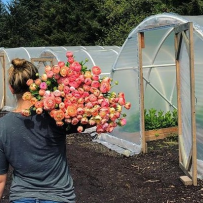 Mt Newton Grown
It's a joint effort. Our dedicated farm team gets together with Mother Nature to provide fresh, locally grown flowers including Ranunculus, Sunflowers and more than 25 varieties of Dahlias. Every year we try new products to ensure that we're meeting the needs of contemporary floral designers. We keep on growing for you, our customers.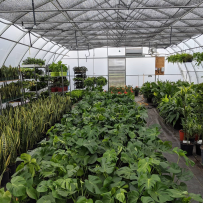 Potted & Tropical Plants
From Azalea all the way to ZZ, a wide range of potted and tropical plants are offered to our customers, chosen from top quality growers. Pot sizes range from 2 ½ to 14-inches, varieties are unique and colours are diverse, all to suit the latest trends and our customers' needs. Login to our Web Shop now to see what is currently available.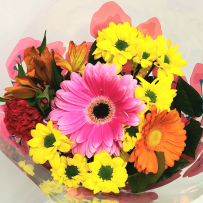 Bouquets
Colours on trend. Flowers local and exotic. We craft beautiful, hand-tied bouquets that change with the seasons at a variety of price points. Bouquet styles are updated every week to ensure that our customers are guaranteed of fresh, eye-catching florals.
Family Owned and Operated
We are a family-run company with a dedicated team that is passionate about flowers and in providing our customers with high quality products and service. We've been in operation on the beautiful Saanich Peninsula on southern Vancouver Island since 1986. We're proud to supply a wide range of local and imported products and supplies to florists, convenience and grocery stores.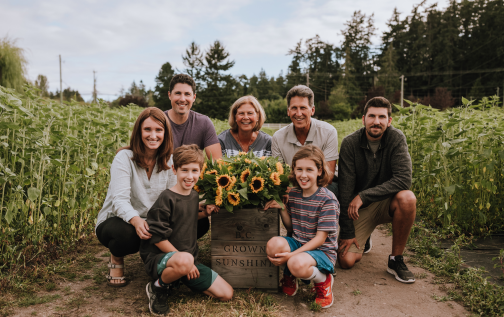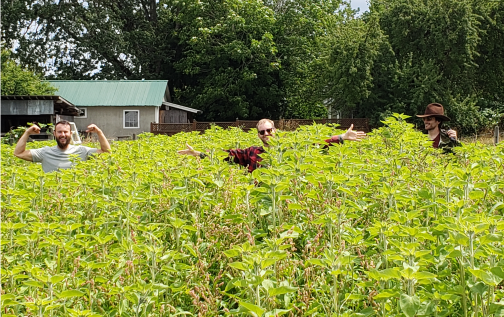 Our Farm
Sunflowers, Delphiniums, over 25 different varieties of Dahlias. Our farm is unique in that it has several micro-climates giving us the creativity to grow a wonderful variety of flowers. The assortment is rounded out with Astrantia, Ranunculus and Lavender.
We pride ourselves in doing our best to cause no harm to Mother Nature. The fields are fed with our own organic compost produced on site. Predatory insects are used to manage pests.
Always something growing on. The flower field team and lead farmer ensure that our flowers are at the height of freshness before harvesting. When ready to harvest, the flower team cut, pack and ship to Mt Newton Floral customers five days a week.